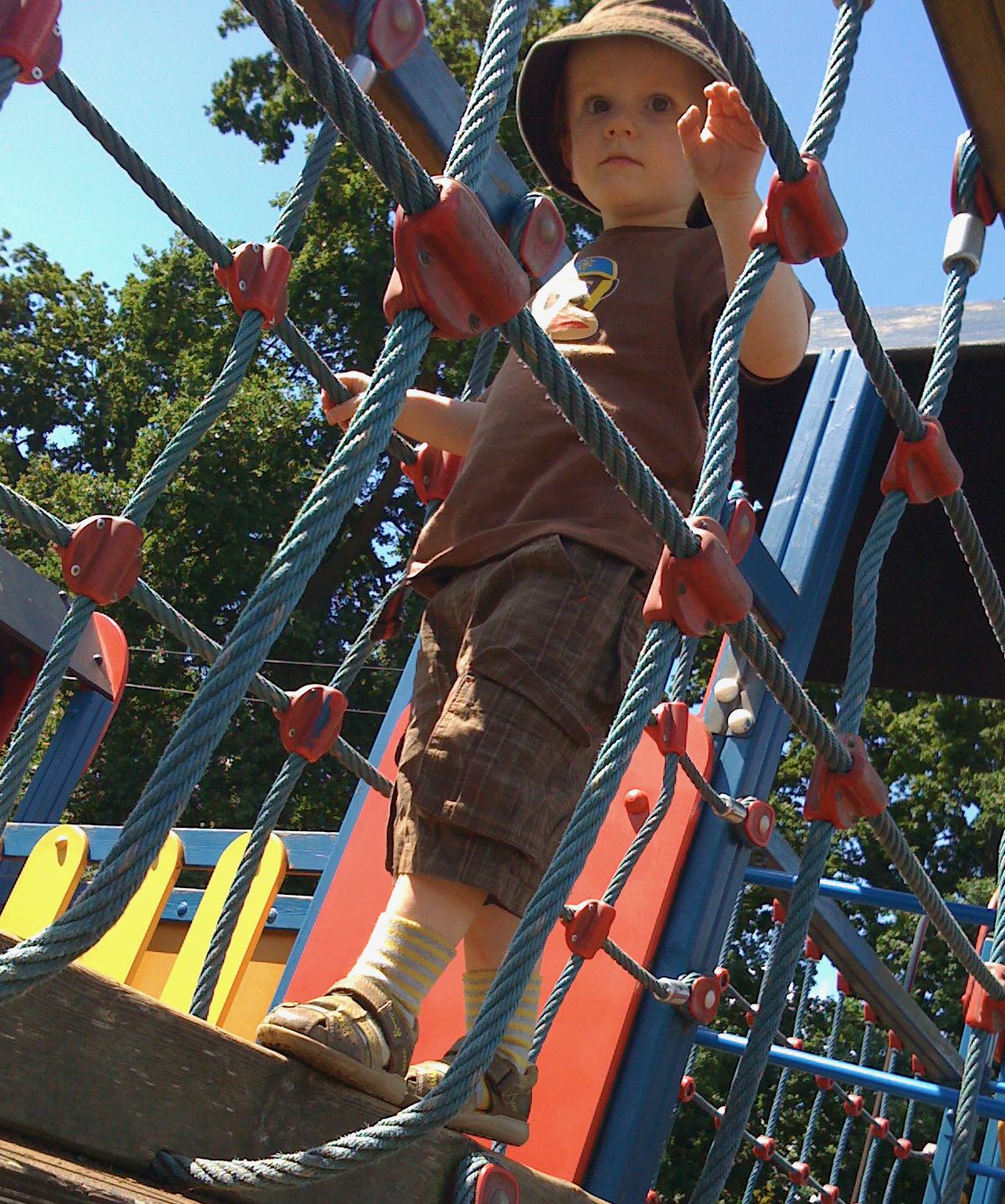 So Charlotte wants me to spread the web2 love re ex-classmate Dirk Blackman's new production Outlander and why not? (that's our in-house Viking H on the big-boy climbing frame over there on the left for our family readers)
As Eva Metalios puts it:
Subject: Fw: Dirk needs our help
Hey all -
After working in the Sisyphean task of being a writer in LA for over two decades, and the three year odyssey that

OUTLANDER

took to actually be made, the movie our friend Dirk Blackman (Columbia class of '85) authored with his partner and the project's director Howard McCain, is coming out. It is a sci-fi take on the Beowulf legend, nach. C'mon, we are talking Dirk here. This is not
your daddy's Viking movie.
And Charlotte makes the point
Douglas,
the Norway thing, the Columbia thing, the media thing...
Well, yes, she's got a point I guess (and only Charlotte and my mother can get away with calling me Douglas).
The Norway thing huh? well we named our boy H in an attempt to ping him into investigating his Norse roots… He is named after King Healfdene (lit. "half-dane") whose name has survived from myth into modern Danish under the popular form Halfdan
I initially wanted to call CU-2 Healfdene but worrying got the better of me and in the end I didn't want to relive a boy named Sue so tried to anglicise it some. We could have gone with Haldan, also in use in modern Danish but in the end we settled on H (also good because it's a Scottish name).
Oh, right, back to the link love;-)
Judging from the amount of traffic already generated, Dirk's project doesn't need any help but I liked Eva's closer make the Weinstein Company to feel the noise. Take that Harvey!