So have just noticed Chi Onwurah's tweet about #InternationalWomensDay2020 where she brings up the contributions of Ada Lovelace and Katherine Johnson and am struck by how empty the house is:-(
Katherine Johnson had the entire country against her, and Ada Lovelace existed in the orbit of Charles Babbage. I know very little about this, but everytime I learn something new I'm surprised how talented women essentialy don't exist unless they are part of a man's enterprise. See Nobel prize winners here for example Crick, Watson, Wilkins and Franklin (who was dead by the time the Nobel was awarded but unlikely to have been recognised).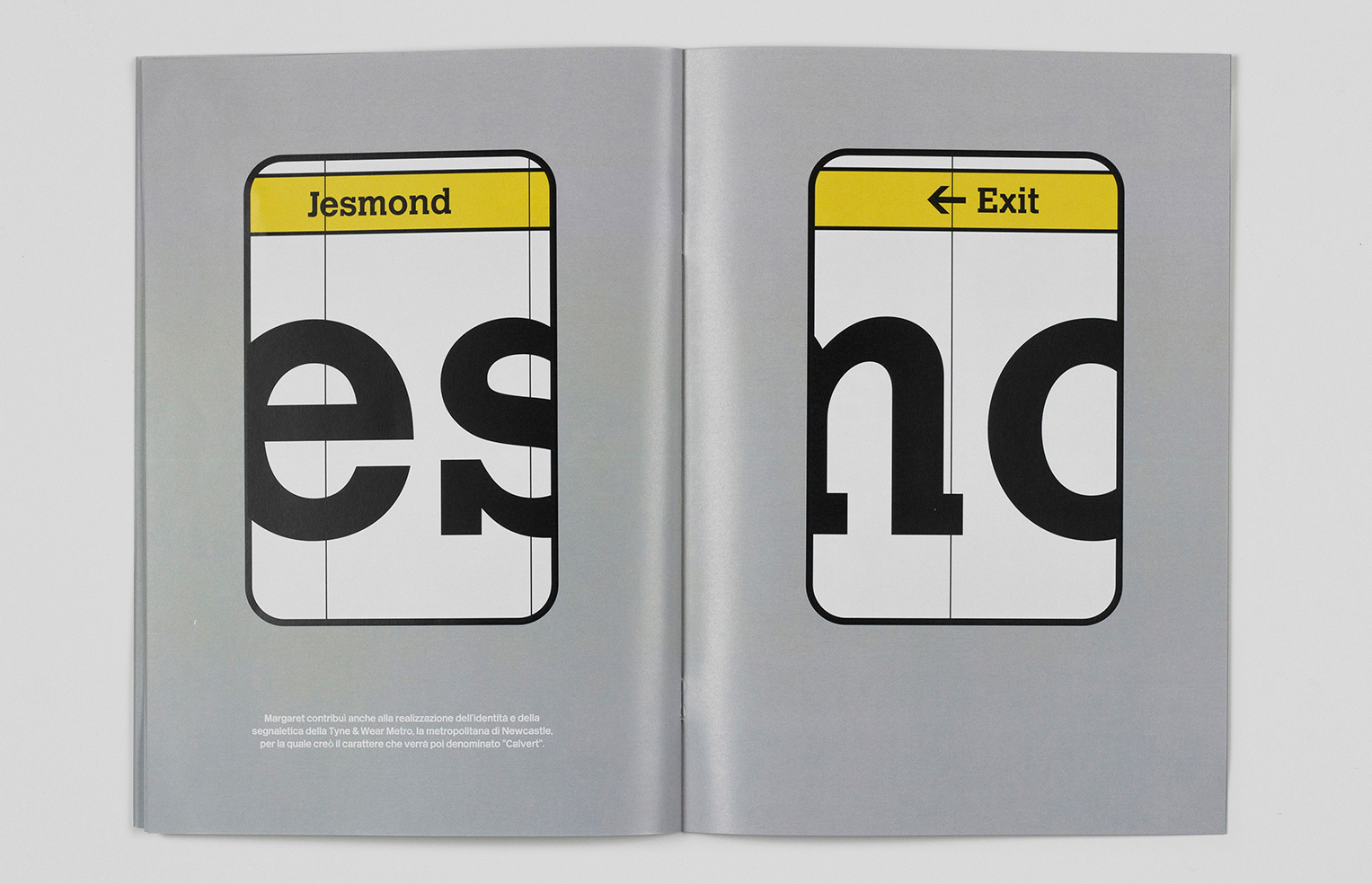 From: Margaret Calvert Museum
So I'm a big fan of Margaret Calvert's work (that's the typography and signage system for the Newcastle Metro above). I was introduced to her when I was working in a public sector office on parts of the gov.uk website. The site has licensed GDS New Transport for exclusive use. It's a fantastic font and is of course an evolution of Calvert and Kinneir's orginal Transport font.
One thing I've always been a little unclear of was the assymetric (teacher/student) relationship she had with Jock Kinneir. Depending on who you read it's a bit confusing but on balance it seems like they worked together and were ultimately recognised as professional equals and partners (see Kinneir Calvert and Associates below)
Working together, they developed a typeface, Transport that displayed both upper and lower-case sans-serif lettering. Notwithstanding the fact that their sign system had full support of the Anderson Committee, Colin Forbes and modernist Herbert Spencer, it was heavily attacked by the traditionalists. Eventually, the road signs were placed on the Preston Bypass for testing, in 1958. Subsequently, the British government formed the Worboys Committee. Sir Walter Worboys was designated the chairman of the committee who was assigned the task of reviewing the entire network of road signs throughout Britain. Their firm had been renamed as Kinneir Calvert and Associates by the time the review committee produced the report and put it into effect.
From: British Road Signs Project
Here's the Design Museum's take on the graphic design partnership
So long story short, thank you very much Margaret Calvert for your beautiful, useful and timeless work:-)